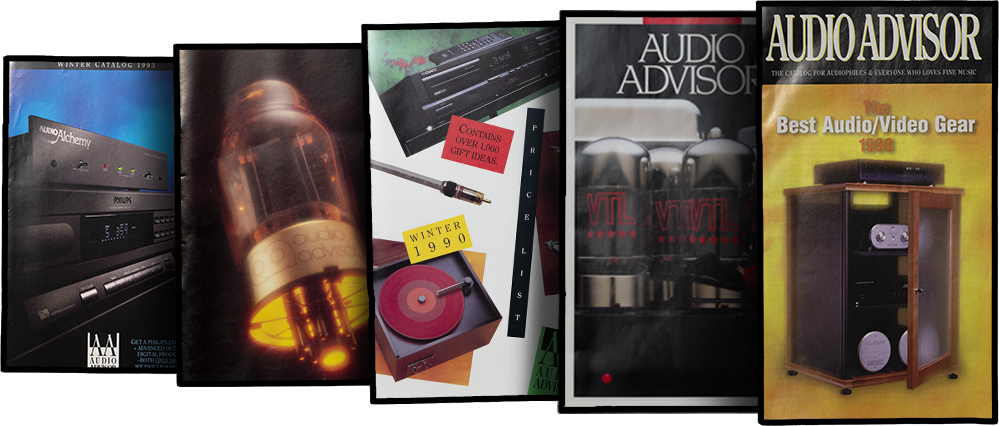 ABOUT AUDIO ADVISOR, INC.
Pioneers in High-Quality Audio Solutions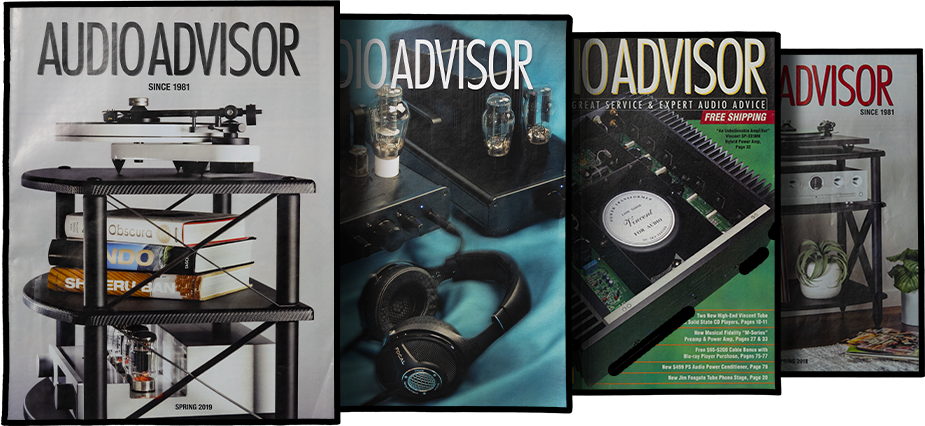 In the realm of high-fidelity audio, few companies stand out with the longevity and reputation of Audio Advisor, Inc. With its deep-rooted commitment to audio quality and customer service, the company has established itself as one of the leading names in audio equipment and accessories.
Our journey began in the early 1980s, when the quest for pristine audio quality was gaining traction among enthusiasts and professionals alike. Founded by Wayne Schuurman, the company started as a humble venture but quickly grew, riding the wave of the audio renaissance.
Wayne attributes his success to "providing the best components at the best prices, and giving great service before, during, and after the sale. Our customer service is second to none," he says. "Not only in the audio industry, but in any business you can name."
Over time, Audio Advisor, Inc. carved out a niche for itself, becoming synonymous with top-tier audio solutions.
What makes us stand out is our extensive product range. We curate a vast selection of high-quality audio equipment, including:
Amplifiers and Receivers: From state-of-the-art integrated amplifiers to powerful A/V receivers, their range caters to both vintage aficionados and those seeking the latest in audio technology.
Streamers and Music Servers: From simple, easy-to-use streaming devices to no-compromise wireless and wired music servers, we offer digital music-listening solutions for every need and budget.
Speakers: Whether floor-standing, bookshelf, or custom-install speakers, we offers products that suit all room sizes and preferences.
Turntables and Accessories: Vinyl enthusiasts will appreciate the vast collection of turntables, phono cartridges, and related accessories.
Headphones and Portable Audio: Catering to the on-the-go listener, they provide a range of high-fidelity headphones and portable players.
Cables and Interconnects: Recognizing the role of cables in audio quality, we offer a plethora of options to ensure optimal signal transfer.
Audio Racks and Speaker Stands: Wer is the industry leader in our selection of affordable, award-winning audio component racks, turntable stands, speaker stands, amp stands, and accessories.
Beyond these categories, we also offers various other audio-related products, ensuring that every audio need is addressed.
The Best Values for Any Budget
We carry high-value products for audiophiles on a budget as well as serious music enthusiasts who want no-compromise components. Our money-saving clearance gear – including price-busting demo and open box products – is legendary in the industry. And so are our direct mail clearance catalogs and regular catalogs, issued several times each year.
The success of Audio Advisor, Inc. is not just based on its products but also on its unwavering dedication to customer satisfaction. The company goes the extra mile by offering:
Expert advice and recommendations tailored to individual needs.
A No-Risk 30-Day Money-Back Guarantee, underscoring their confidence in the products they sell.
Regularly updated offers and deals, making high-quality audio more accessible.
Expert Knowledge and Advice
Over the decades, Wayne and his staff have earned the confidence of more than one million satisfied customers in over 200 countries. Our phone lines are staffed by the most knowledgeable and experienced audio sales representatives in the world. They are happy to answer your questions, and can also suggest low-cost gifts, matching gear, or accessories to improve any audio system.
Embracing the Digital Age
While we had our roots in the analog era, we have seamlessly transitioned into the digital age. Our website is a testament to this, offering a user-friendly interface where customers can easily browse products, read reviews, and make informed purchasing decisions. Moreover, with regular articles and videos, they educate their clientele about the ever-evolving world of audio technology.
In 2019 we moved to our current headquarters in the Grand Rapids area, in a building reflecting a commitment to environmentally friendly business practices. The new 'green' HQ features 140 high-output solar panels on the roof. This 61kWh system provides more than 50% of the electricity used throughout the year.
The packing practices have gone green as well. Audio Advisor packs products using heavy recycled paper sheets, a solution that is the most cost-effective, while making sure the products ship safely in their boxes. The company reuses most of the boxes received from vendors and specifies only recycled cardboard in the customer cartons it buys.
The Premier Choice for Audio Enthusiasts Worldwide
In the vast seascape of audio retailers, Audio Advisor, Inc. shines as a beacon for those seeking the very best in audio equipment and expertise. Their longstanding history, product diversity, customer-focused approach, and embrace of modern technology make them a premier choice for audio enthusiasts worldwide. Whether you're a seasoned audiophile or a newcomer to the high-fidelity world, Audio Advisor, Inc. promises a sonic experience that is nothing short of extraordinary.